Posted in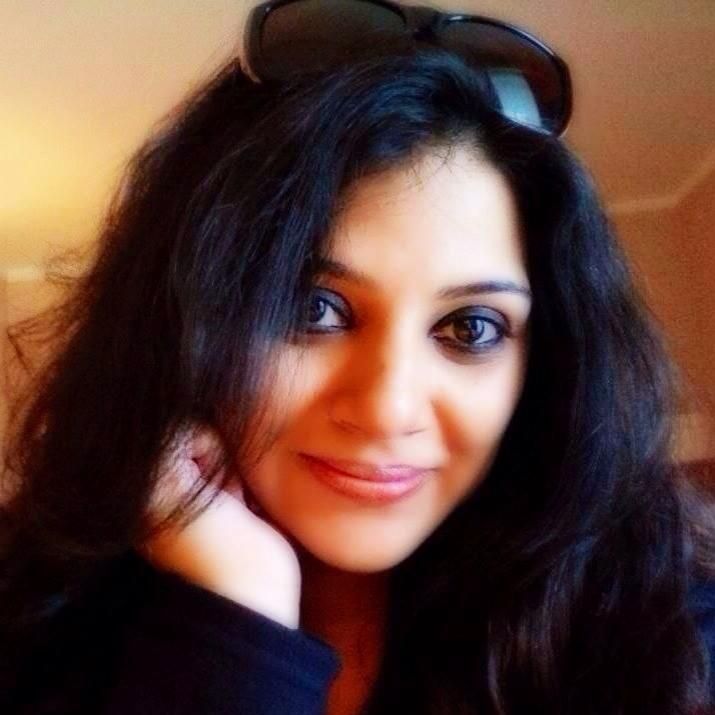 "Shudhh Shakahari Desi" is all about you and me: my exposure and experiences with your culture, your food, your language, your music blended in a humor curry of my own hopeless attempts to become you and my struggle to evolve as the sole epitome of National Integration, as I grew up and cultivated my own self embracing all of my nation in over 15 states in India. Am hoping you will find some of yourself with a bit of me strewn in here....
Episode 6
The Odisha Odyssey!
"Is this a farmhouse, Baba?" I asked, firmly holding my father's hands in my tiny grip, wonder struck that we would be living in a bungalow surrounded by long stretches of paddy fields and outlined by thick bamboo forests in the distance. Shadows of modest huts dotted the edge of the paddy fields, clustered like a clan seeking commonality and security amidst chaos. A train whistled by the soft afternoon horizon, blowing smoke into the air, and bringing a rhythm to the soil. I thought the earth beneath my feet trembled.
"Sort of," he smiled, signaling the watchman to open the gate and lead us in.
From what I remember now, it was a light creme house, spacious, well lit with zafri-walled long verandas, a big open terrace and lawns, a backyard that once housed a potted tulsi plant, surrounded by unknown shrubs and trees and a kitchen garden that outstretched to the paddy fields. The place looked big enough to accommodate three of us, Ma, baba and me, but had been so long vacant, it looked uninhabitable.
I recollect Ma tiptoeing daintily in her delicate petite self draped in chiffons over the burnt grass, fallen leaves and dust covered wooden frames, asking the watchman a thousand practical questions.. "Do we get maids here? What about the gardener? Where's the nearest market?" Then she raised her eyebrows and as if by some divine prompt popped the question, "What about security?"
The watchman smiled and replied, " Madom, wotchman occhi," and unforgivably began to narrate how thrice the house was raided and burgled including the merciless killing of the previous occupants, how it was considered almost "haunted" by those in the villages near and afar, how once when it was a nursing home, robbers from the highway drove in and killed both the doctors and the patients and took everything away.
A moment of silence followed wherein my Baba cracked a joke about living with ghosts and goblins and dismissed the history of our "new home" without further elaboration.
Ironically, we were burgled only after a year, when we moved to a much larger property right in the bustling heart of the town! But that's another story I will share with you on another day!
It was the summer of 1981 when after some serious debates and giving up a more lucrative career option in the gulf, my Baba had decided to stay back in India and settle in his homeland. So instead of Baghdad, our destination changed to Bhadrakh and that was how we found our first home in Sahapur, a sleepy little town by the National Highway in the state of Odisha. That stretch was at a junction between my Baba's factory and the town and worked very well in terms of being the perfect sprawling living space away from the cacophony of the mufassal.
Needless to say, our family of three was soon identified as the Indian equivalent of an expatriate. Despite being in the same country, we were different. My Baba drove to work in a dark red Mahindra & Mahindra jeep that blew the dust off the road as it entered the quiet neighborhood of modest peasants. For neighbours, we had a cluster of three almost identical looking houses all in a straight line. Ours was the first, followed by the Prasads, where baba's second in command lived with his fair fat wife Mrs Prasad, hot and sweaty in red, orange, purple kanjeevarams and kumkums. Mrs Prasad's own children were living away with their grandparents somewhere in southern India. She called them Ramesh Babu and Rajendra Babu, leaving me intrigued about the formality of that address. But Mrs Prasad loved me. Perhaps she missed her own sons. She treated me with all kinds of South Indian delectables every time I visited her and asked me strange questions about my parents.
The third house in this row was occupied by a bunch of bachelor engineers, also my Baba's colleagues, but very junior to him in rank and age. Perhaps it was the social distance or my ma's own strict vigilance, I was not allowed to go so far unescorted, so I knew little about that house, except that there was a red haired cook who came to chat with our watchman every afternoon.
Television had not reached the interiors of Odisha then. On most evenings, when Baba came early, my parents
would sit quietly in the terrace over teapots of freshly brewed Darjeeling tea and home made sweetmeats and talk. I would watch them in fascination, arranging vases of fresh flowers for each room, naming the countless birds that flew overhead or singing a song together. Baba had a Panasonic tape recorder which with much effort would sometimes be brought up to the terrace. Under a yellow light besieged by swarms of flies and moths, that little black thing would sit on a pegstool for hours playing Mehdi Hassan, Ghulam Ali and Debabrata Biswas. On those days, I missed my sister dearly.
She was four years elder to me and going to Grade 5. My parents wanted to provide a good education to her. So, despite being very young, she was sent away to a very prestigious boarding school whilst I being the youngest and a tad more delicate than her, was allowed to stay at home. Moreover, I was only in Grade 1 and the only English medium school, Sunshine Public School, some 20 km away offered classes till Grade 4. In that small pond, with my elocution skills and dancing talents and fair grades, I almost instantly became the cynosure of all eyes. My sister, was of course, from a different league and visited us only during vacations. And she came with all her finishing school etiquette. "Elbows off the table, do not shrug or swear, counter panes are to be folded neatly," etc etc. As a child, I was absolutely in awe of her. She was so stylish, she sang Christmas carols, taught me to play memory game, dumb charades and twenty questions, and shared stories about her life in the hostel. So fascinated was I by her chronicles for years, I thought a boarding school was something straight out an Enid Blyton paperback, and just the Utopia where I wanted to be.
Having said that, there was a flip side to it. Growing up in a protected Barbie's perfect world, my sister, although elder to me by four years was as innocent and simple hearted as one could be.
I recall an incident from one such summer when she visited us. It was a Thursday afternoon and my mother had just stepped into her prayer room to perform her weekly lakshmi puja. During those days, ma would fast until the rituals were done and she was convinced that the Goddess of Wealth was sufficiently appeased. Summers in Odisha were unkind. There was always a shortage of water and food and the heat was merciless.
Usually, in the afternoons, we would keep pitchers ready for birds and any passers by should they feel thirsty and stop by our gate. One of our most frequent visitors was a little boy with a bare bloated stomach and rickety legs in khaki shorts. I think he came from the village near the rail tracks to our doorstep begging for food. His eyes had a certain hungry but sad look that disturbed us. We saw him the first time he came by in the midst of an evening tea party, staring at the large spread of food and us. Someone held out a piece of cake and asked, "khabi?" ( do you want to eat?) He nodded his dry brown haired head, grabbed the piece and ran away. We saw him everyday thereafter. No one knew his name. So we called him Khabi.
Back to the Thursday and Lakshmi puja. So whilst ma was busy appeasing the goddess, my sister and I were busy setting up our dollshouse. She was the first one to notice Khabi that afternoon standing at our gate. As it was almost a norm by then that Khabi too would get his everyday share of bread/ chapati or any other leftover, my sister got up to inform my mother that Khabi was waiting. Ma, a bit upset by the unholy intervention signalled her to give him the food kept in the kitchen. She continued with her panchali reading and with an art, still as mysterious as ever, managed not to break the chain of chantings and get her orders heard!
My sister, feeling very privileged now, as if the eradication of world poverty was the sole cause of her existence emptied all casseroles and very benevolently donated it to Khabi.
It was only after an hour that my ma's horrific scream in the kitchen revealed that she had not left a morsel for ma and had given everything that was cooked to Khabi. Of course, rickety Khabi and his family had a treat that day, whilst my poor ma starved till the next meal!
We left Khabi and his village soon to be neighbours with the town's elites. Our neighbours here were Mohantys, Mahapatras and Sahus, businessmen who traded in silks and silver, confectioners, movie theatre owners, a doctor who regularly checked my Baba's "Blod pressar" and a lawyer who responded to every thing Ma said with an " Eggjactly".
It was during one of the neighbourhood weddings where I picked up my first Oriya song. It went "Hey nobina! Kaliona naro hathho khondiya, dorsono koruchi all India." Of course, all in good faith in the powers of the Lord Jagannath.
The song was so popular that my new maid, who did not know the world beyond her humble pokhaal, started relating my humble sanskrit name Ananya to a phrase and rechristened me "All India!"
My connection with national integration began thus!
-----------------------------------------------------------------------------------------
About the Author : Ananya Mukherjee, former editor of HRM Asia, is an acclaimed writer and journalist with more than 1000 publications to her credit. Her journalistic acumen in print and television covers a whole gamut of subjects including politics, lifestyle and business. She is a passionate short story writer, columnist, avid reader, keen traveller, blogger, theatre artiste and a trained dancer. Ananya currently lives in Singapore and spearheads Internal Communications in a Multi-national Company.
Image Courtesy : www.konark.in