Submitted by
B-Khush
on Mon, 06/09/2014 - 00:02
Posted in
"If you can't fly then run, if you can't run then walk, if you can't walk then crawl, but whatever you do, you have to keep moving forward." – Martin Luther King, Jr.
Our column "Innovative Minds" is a celebration. It's a column where we will talk to all those fresh, talented women entrepreneurs who are following their passion...chasing their dreams...and making a difference by inspiring others.
In a conversation with Tahiyya Syed, the proud owner of "Half Abstract". Tahiyaa is an artist per excellence and her art work ranges from abstract art, folk art, calligraphy to knife painting.
Tahiyya, tell us about yourself.
I am a free hand artist, from Pakistan currently based in London. I was inclined to art when I was 3 years old. I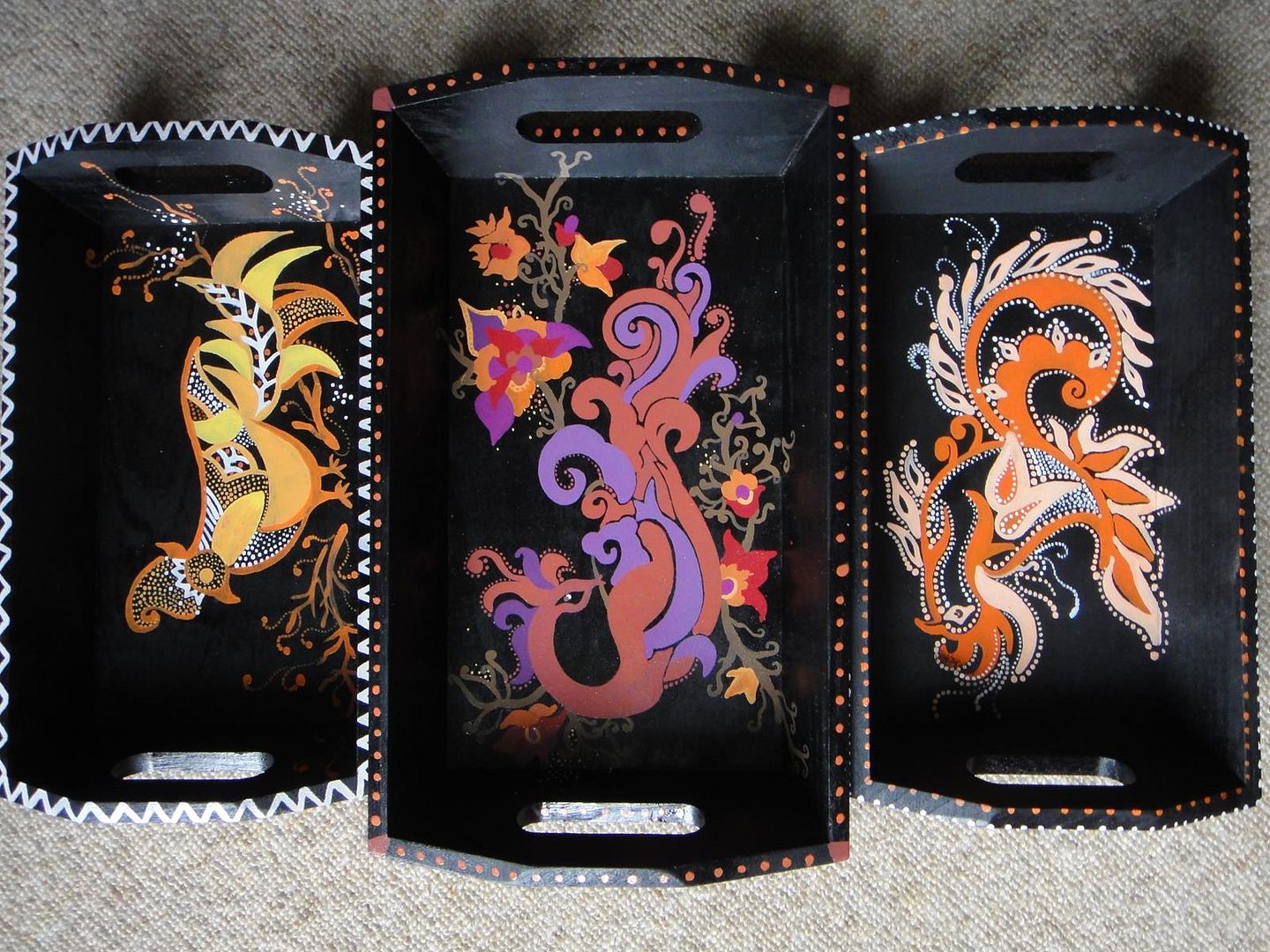 was inspired by everything related to paintings, architecture, photography, beauty of nature basically anything related to art.I pursued a degree in Fine Arts (paintings and sculptures). The special thing that inspired me to become an artist was abstract art, folk art, calligraphy and knife painting. I fell in love with Islamic art and my thesis was on free hand Islamic miniature. After I got my degree I did a few exhibitions with local artists in Pakistan and also I was an art teacher for a year in a private school. My family always gave me support and helped me out even when there were ups and downs.
After I got married I travelled a lot which also inspired me. For some years I lived in Hong Kong, which made me love the immaculate Chinese art and architecture.
Who or what inspired you to start "Half Abstract"
After I finished my education I did some exhibitions but I took a break and got busy with my son but throughout those years I kept on going and did not stop, and one of my favourite artist Van Gogh once said "I dream my painting and I paint my dream." Art is so close to my heart and without it I cannot live. I started half abstract in 2012 and got a great response, I did Islamic abstract calligraphy not just on canvases but on glass, wood, leather and ceramics. I mostly focused on abstract, miniature, straight-line design, geometrical and contemporary style.
My folk art is inspired by Pakistani truck art and tribal art which is very vibrant and splashy; in my folk art I include nature and wildlife especially my favourite are birds, fishes and floral designs.
Tell us about the products. Are they designed by you?
I have a large range of products which include wearable art, home décor accessories and calligraphy (every single product is hand-painted) my folk art wooden bangles and clutches are cool and dynamic, which are my personal favourites and are very popular among my clients.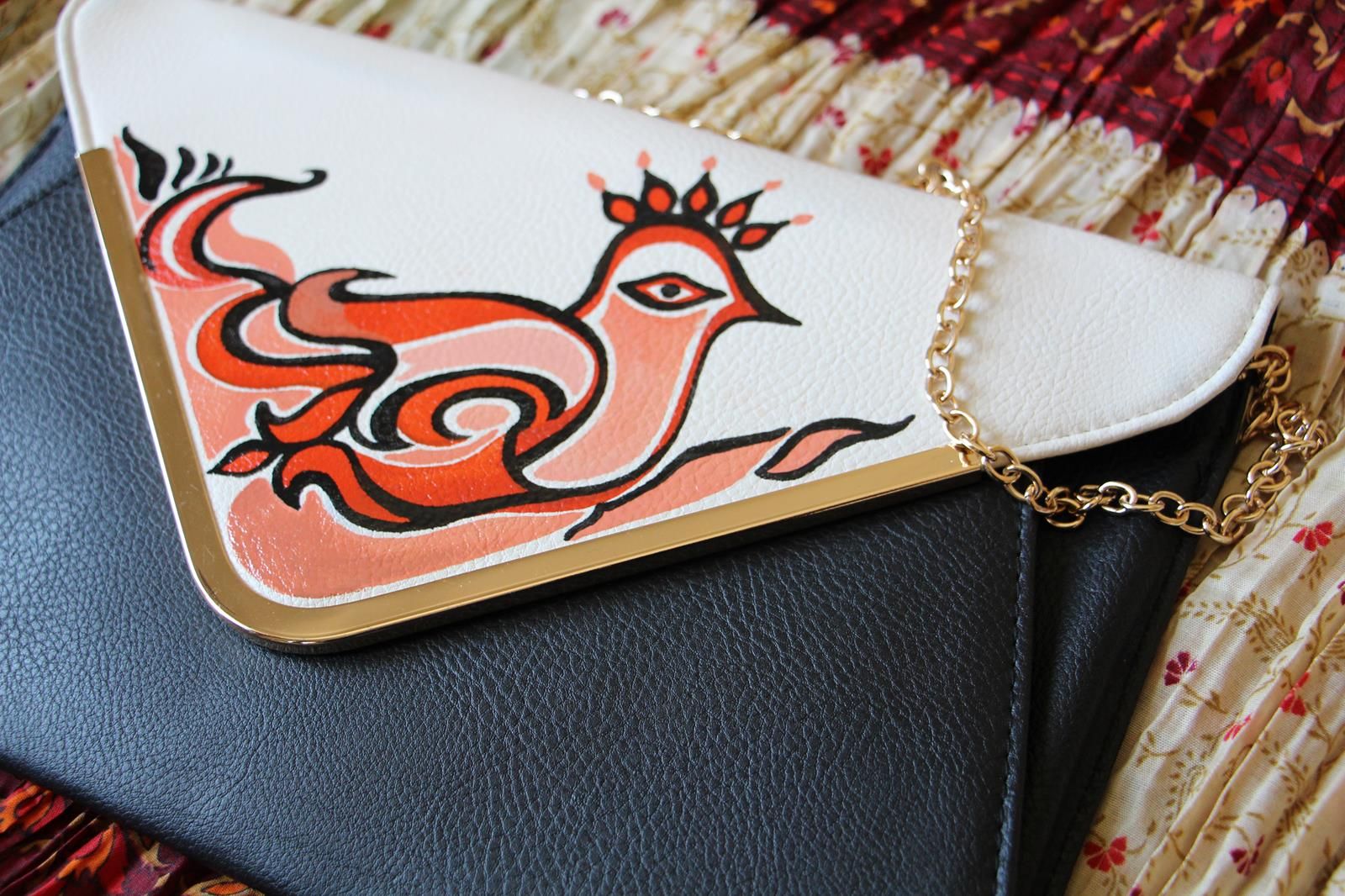 What according to you is the "Wow" factor of your collection?
The most special thing about my work is that it is unique and exclusive. My work is colourful and glamorous which adds instant personality to any home or person. every stroke takes a lot of hard work from a dot to a line, it's not that easy as you think.
A message for the aspiring women entrepreneurs.
The only thing I can say is everyone should help each other out, encourage each other, give information to each other, and the most important thing is stay as one big, helpful team. If you like my work please share it with your family, friends and please leave your valuable comments and likes on my Facebook page.
As a woman entrepreneur did you face any challenge so far?
As a woman I face a lot of challenges and obstacles in every step and it becomes more difficult as I try to balance between my responsibilities as a mom, a wife and an entrepreneu. A successful woman's secret is she crosses each and every obstacle and never gives up till the end.
The upcoming events of "Half Abstract"?
I go around in local areas in London in places such as craft fairs, art and crafts exhibitions and workshops,
throughout the years.
How can the readers get in touch with you?
Anyone who is interested in my work you can look into my website or the Facebook page.
https://www.facebook.com/HalfAbstract
Tel: 44+2033719244
Take a peek into the beautiful world of Tahiyya's creation: