Submitted by
B-Khush
on Sun, 09/07/2014 - 23:18
Posted in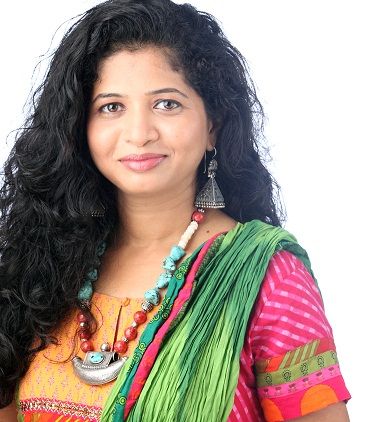 "If you can't fly then run, if you can't run then walk, if you can't walk then crawl, but whatever you do, you have to keep moving forward." – Martin Luther King, Jr.
Our column "Innovative Minds" is a celebration. It's a column where we will talk to all those fresh, talented women entrepreneurs who are following their passion...chasing their dreams...and making a difference by inspiring others.
This week, we had the pleaure of having a converation with Geetanjali, the proud owner of "Moha", MOHA incorporate antique materials with some new stuff to create a kind of 'old-meets-new' feel. The molds, beads, motifs, pendants, tribal wearable and list goes on. These findings are lead to curiosities of making new ornaments.
Geetanjali, tell us about yourself.
I come from a very small town in Maharashtra known as Malegaon. It is known to be the handloom hub of Maharashtra,
In school, my friends and teacher knew me as "Girl who can draw well" and that's was the only thing I was passionate about back then. I wanted to have a formal training in art, but as I was staying in small town, we didn't have such education facilities there. So I completed my education with Bachelorette in Commerce.
My passion for design did not allow me to sit ideal so I had to rebel with family norms to move to a bigger town to perceive a course in graphic design. While taking the course I started working with a small design house where my journey in 'Design' started. Later I traveled to Mumbai, Hyderabad & Goa where I spent 10 years collectively, working with some of the best Advertising Agencies and Corporate Houses of India.
Though I have stayed and worked in metros with the creative industry for the major part of my life, I wanted to be connected with my roots. So now Moha has its production workshop in Malegaon
Who or what inspired you to start "Moha "? What does "Moha" mean?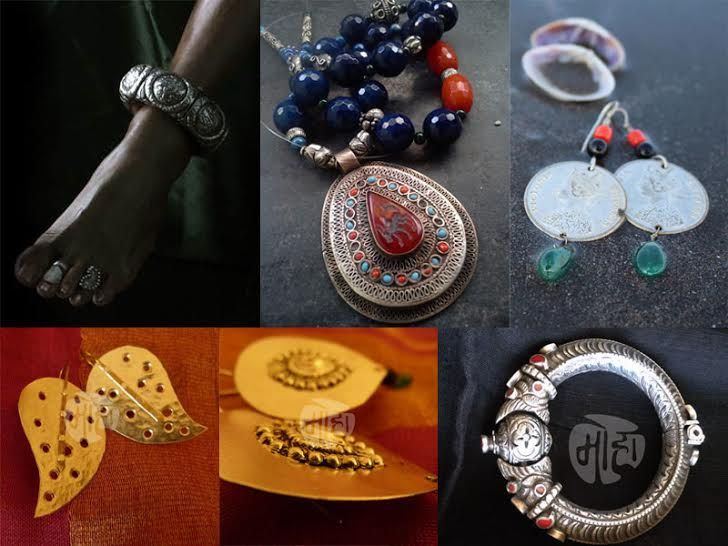 I love to wear silver jewelry and I had strong opinions about the designs. The designs which would entice me were very uncommon. Even I found that there was a lack of a trusted brand that could provide variety of styles and at affordable price. I knew I wanted silver jewelry but not just the traditional ones; I needed something contemporary too, something that I could also wear every day. This made me think of why not I make my own designs.
The brand name came from Sanskrit term Moha which means desire.
Tell us about your jewelry line, what makes it unique?
Moha primarily is a Silver Jewelry brand. We are a Brick and Mortar business. We have a Design Base in Mumbai and Production center at Malegaon with facilities to produce earrings, anklets, nose-pins, bracelets and many more such things. From smelting silver brick to a polishing the finished product we do it all in house. Moha also works with rural artists from different geographies of India since everyone has their own styles. The antiques come from my travels. I just love to travel. I dream of becoming a Hobo some day. When I travel I always keep an eye for antiques which are different and rare and source it for Moha.
Moha designs are inspired from Nature, Tribes, Architecture and India's ethnic past. Tribal culture has always been point of affection, and same reflects strongly in our designs. Moha is an emotional expression which blends the Traditional and the Contemporary. Simplistic, Bold, Raw, Ethnic, Shape, Motifs – we define it in the jewelry and makes it interesting. Its for woman who like something off-beat, unique yet fashionable. Moha enhances your style, your attitude.
Moha lovers mix n match variety of our designs to make their own style which makes our design unique.
What is the age group that your jewelry line caters to?
Our target audience is women from 25 to 70
A message for the aspiring women entrepreneurs.
Try to find your passion and jump into it. Do your planning well and then just "LEAN IN".
As a woman entrepreneur did you face any challenge so far?
Making jewelry is not as glamorous as it looks from outside, it requires lot of study, good amount of technical knowledge on metals and stones and is also lot of hard work. Communication with the workers and artisans & getting the work done as per Moha standards was challenging too. Setting up the supply chain was another big task. However, these were the initial hiccups which we have gradually succeeded to overcome. Also we keep on experimenting with various techniques of making and finishing's.Also great support from whole family helps getting right balance of work and life.
The upcoming events:
Sept 13th and 14th in Kolkata
Sept 26th and 27th in Pune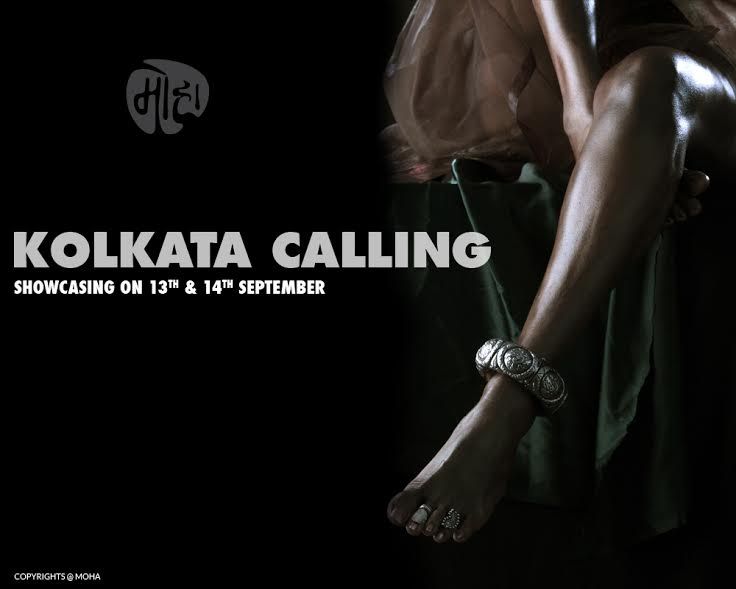 How can the readers get in touch with you?
We have a strong presence on Facebook : https://www.facebook.com/mohasilverjewelry and also a great
way to interact with us.
We do have a website: www.mohabygeetanjali.com
Readers can also email at : mohabygeetanjali@gmail.com
Come take a Sneak Peek into Moha's world..an alluring fusion of the Cultural and the Contemporary...