Posted in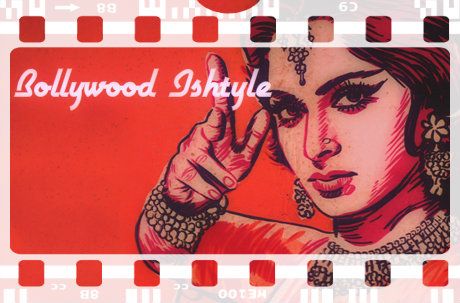 We began with Dada Saheb's (Dhundiraj Govind ) Phalke silent film Raja Harishchandra in 1913 and since then we have been spouting an insane amount of meaningful and meaningless cinema, all of which some of us loving nicknamed 'Bollywood' and which Amitabh Bachchan prefers to call Indian Film Industry. One wonders if it is of great relevance that I write this standing on the threshold of what would be a century for Indian cinema. In some ways perhaps yes, because like any other milestone it would be of great historical importance to the record books tracing a lineage of cinema, its sense and nonsense down the Indian hall of fame.

In a hundred years and more, we have of course crossed many thresholds and successfully dealt with distinctions like Parallel cinema and Commercial cinema, Actors and Hero s, cinema for the masses and cinema for the elite. We have also had names like Raj Kapoor, Satyajit Ray and Ram Gopal Verma, existing under the same grand fold of Indian Cinema, while coming up with films as beautiful as Pather Panchali, Lagaan, Rang De basanti or those as horrific as Ram Gopal Varma Ki Aag or Boom!

Even as we talk, strangely in Indian cinema the distinction between realistic cinema and popular cinema remains largely distinct, even though a lot of work has and is being done to bridge the gap. As a result of this, even while realistic cinema has a niche audience even while commercial cinema garners the real moolah, one wonders if the gap will ever be bridged?

With due regard to the handful of film makers who have stuck to their gut instinct of making cinema with a good storyline and the mastery of film making techniques, Indian cinema still largely looks like this-

A film can have only equal number of hero s and heroines and if there are any excess, they are
placed there so that they conveniently die in the end.


Two brothers separated in childhood always have to be on different sides of the law. But once the two meet, the bad brother will reform in a matter of minutes and beat up all his friends, whom he knew since the longest time!
No romance can be complete without at least 8- 10 songs, a lot of weeping and last scenes of family reunion.
The hero s gun never misses a target, never runs out of a bullet (and in the odd suspense thriller where it does), you can sleep till you die & be reassured that the bullet will make its way some way or the other into the gun.
Most heroines will wear skimpy clothes all through the film, till the time, she is in a grave or sad situation.
Police inspectors never have any shades of grey, they are either scrupulously honest, comic or corrupt.
In recent times, there is a huge confusion about who is the hero of the film, the good guys or the bad guys. The film makers can't seem to make up their minds and leave it largely to the imagination of the public.
The NRI films have to have the minutest details of rituals and ceremonies that many Indians have no idea about, these are often great opportunities for Indians to understand Indian culture, in a curious mix of Hindi and English amidst fashion statements from Prada and Manish Malhotra.


But laughs aside, of course like all of us know, India cinema is all this and much more. There are an increasing number of sensitive films being made and these are enjoying great commercial success too. In fact due to this trend Indian cinema has seen an increasing influence abroad, and the curiosity about India and Bollywood has been at an all time high.

Films like Taal by Subhash Ghai grossed close to $2 million in the USA, and half a million pounds in the UK. Dilwale Dulhaniya Le Jayenge, by Yash Chopra grossed approximately $1.6 million in the USA and 1.5 million pounds in the UK. This trend has led to Hollywood studios taking more interest in distributing Indian films, even if it is still in a small way. This might give way to seeing more of Hollywood productions in India. Whether that will add to the quality of Indian films is of course something that the future will tell, but it will definitely provide film makers who might have a good story to tell, with more options of being better funded.

The question that we face now is can Bollywood or Indian cinema be a substantial influence in the world outside India? Can we be a brand of our own instead of imitating others?